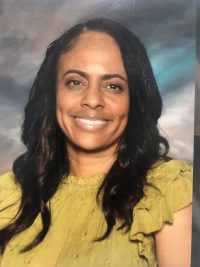 St. Eugene School has stood strong as a beacon of hope and excellence in the Inglewood and Central Los Angeles communities since 1948. We are proud that our school, accredited through the Western Association of Schools and Colleges through the year 2024, has attracted the attention of so many in the neighboring communities, and beyond.
We start children as young as 4 on the path to college with our Transitional Kindergarten, and offer them a stable, nurturing environment to learn and grow all the way through the 8th grade. St. Eugene School imparts an education that nurtures the whole child, with a love of reading, math, science, technology and athletics, while concurrently instilling the values of God. Our boys and girls go on to attend the best high schools in the city, with high school graduation rates of 98%.
With small class sizes and a campus where everyone knows everyone, St. Eugene School fosters a respectful family atmosphere and an intensive, personalized learning experience. To speak with me about your child's future please call 323.754.9536.
May God's Light Guide You Always,

Celynda Kingsby, Ed.D