Our Parent Teacher Organization (PTO) plays a vital role in supporting school projects and goals for the good of the students. Contact our PTO President for opportunities to volunteer and to help out with projects for the school.
Meetings are held monthly.
Nichole Celistan
President
SheVonte Garbutt
Vice President

Richelle Boissiere
Secretary
Chasity Mobley
Treasurer

If you did not attend, you missed yet another fun Paint and Sip Night with the PTO!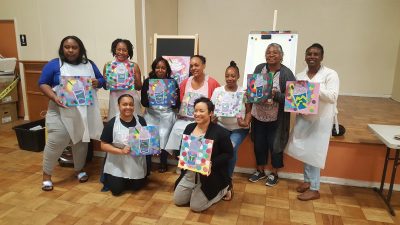 What a great night the PTO had at the first Sip and Paint Fundraising event!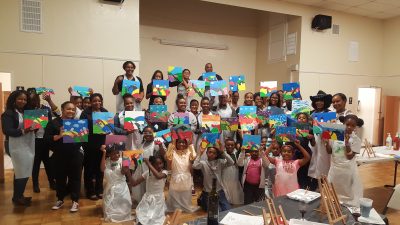 St. Eugene Family had an awesome time at John's Incredible Pizza!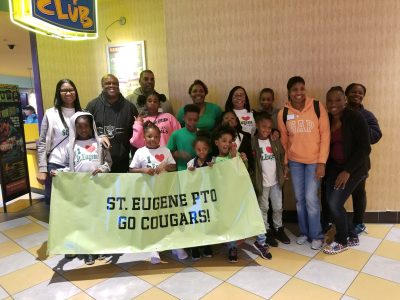 The awesome PTO represents at St. Eugene's Annual Harvest Festival!