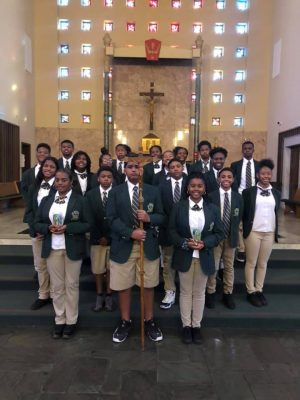 Uniforms
As part of the Catholic School traditions, uniforms are required for all students. Wearing uniforms demonstrate pride, unity, and professionalism. Uniforms bring about a sense of equality among all and minimizes unnecessary distractions. Uniforms are mandatory at St. Eugene, and we appreciate your cooperation in ensuring that your child(ren) are wearing the appropriate uniform attire. 
Physical Education uniforms may be purchased in the office. 
For detailed information about uniforms requirements, please refer to the Handbook. 
Uniforms can be purchased from:
Cambridge Uniforms
https://uniformsbycambridge.com/product-category/st-eugene/
220 S. Market Street
Inglewood, CA 90301
310-673-3131
External Links
Department of Catholic Schools