Mr. Mancilla, jmancilla@steugene.net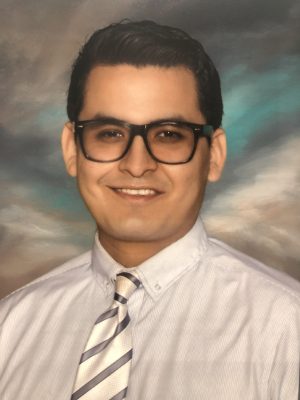 My name is Jesus Mancilla, I was born and raised in the heart of Los Angeles, California. My parents originated from Mexico. I am the youngest of seven children. I've always been a big family person. I absolutely love spending time with them. I recently got married this past summer and I couldn't be happier. 
Other things I love are: Enjoying a few drinks with my wife, practicing my faith, baseball (Go Dodgers!), video games, going to the movies, the beach, playing sports, and working with young people.
Last year, I received my B.A. in Child Development and I am in the process of obtaining my M.A. in Urban Education in the Spring of 2022 from Loyola Marymount University. This will be my second year working at St. Eugene School. Before that, I taught at Our Mother of Good Counsel school as well as Our Lady of Guadalupe School, Rose Hill.
I never gave teaching much thought in my early years. It wasn't until 2016 when a religious sister from my home parish approached me with a position as her teaching aide. I promptly accepted the position and fell in love with teaching. To this day, I am so grateful to her for inviting me into the teaching world or else I probably never would've considered this amazing profession of teaching. I give all my glory to God, who I know called me to this job, and He is what provides me with all the strength I need to keep going.